You are doing a great job.
How do we know this? Because if you are reading a tiny house blog, you are putting in the effort to find the tools for your next chapter.
Does your next chapter involve a tiny house?
Well, that part is up to you, but we're glad you're here! On this blog, we'll be telling you everything we've learned about the tiny home lifestyle over the years and sharing all the ways it has changed the game for our clients.
We will also be using this tiny home blog to offer you support, help you make decisions, walk you through the next steps of your tiny home journey, and (hopefully!) inspire you to say yes to taking your life to the limit.
Any day can be the day your new chapter begins.
(Subscribe to the blog here!)
So who are we? We are Shannon and Brian Persse, and we're the owners of Mint Tiny House Company.
We started building tiny homes not just to solve a problem in our community, but to give you the tools to build a future that's better than ever.
We chose to do this with tiny homes because tiny homes are incredible tools that empower people to take life into their own hands. They have been known to financially stabilize families, simplify day-to-day living, cost less money (than traditional homes), and create more time.
We know the beginning of a tiny home journey can feel daunting; (After all, the industry is still relatively new, and sorting through all the information online can be overwhelming!), but let us tell you something reassuring that we hope will bring you peace:
As tiny home builders, we've seen amazing transformations unfold time and time again. There is something truly awe-inspiring about seeing someone stand up and claim the life they envisioned.
That's why we wanted to dedicate our opening post to validating that voice in the back of your head. If you have a tiny home journey ahead of you, we want you to know that we will be there to support you every step of the way.
And as you read our letter, remember this:
You are seen.
You are valued.
You are magnificent.
And you are one step closer to realizing your tiny house dreams.
An open Letter to Anyone Considering a Tiny House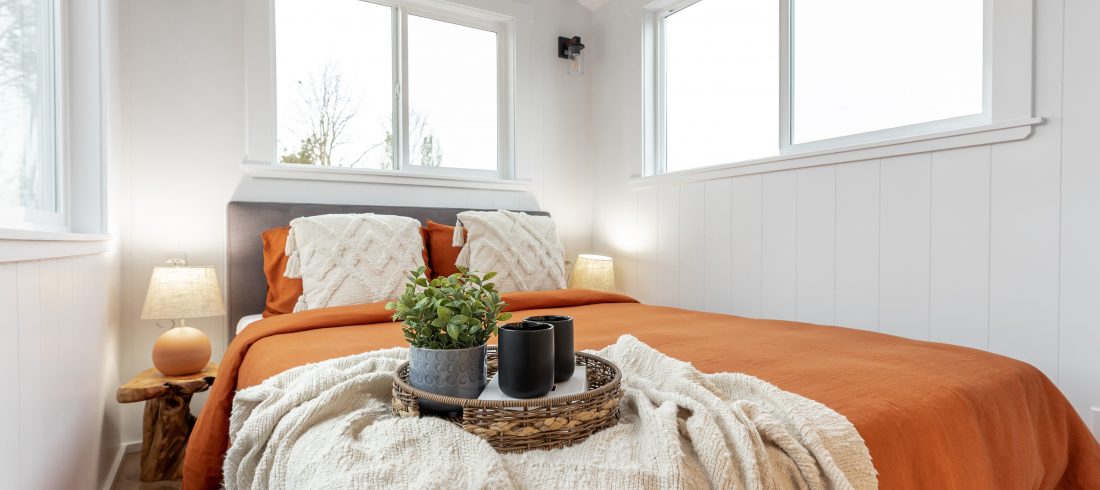 Thanks for joining us! There will be plenty of posts with tiny home information and inspiration heading your way. So subscribe to the blog here to keep saying yes to your best chapter yet!
Would you like to claim a spot in our build queue? Or would you like to schedule a time to talk with our team and ask questions? Either way, the next step is the same. Let's set up a free consultation.
We can't wait to meet you!